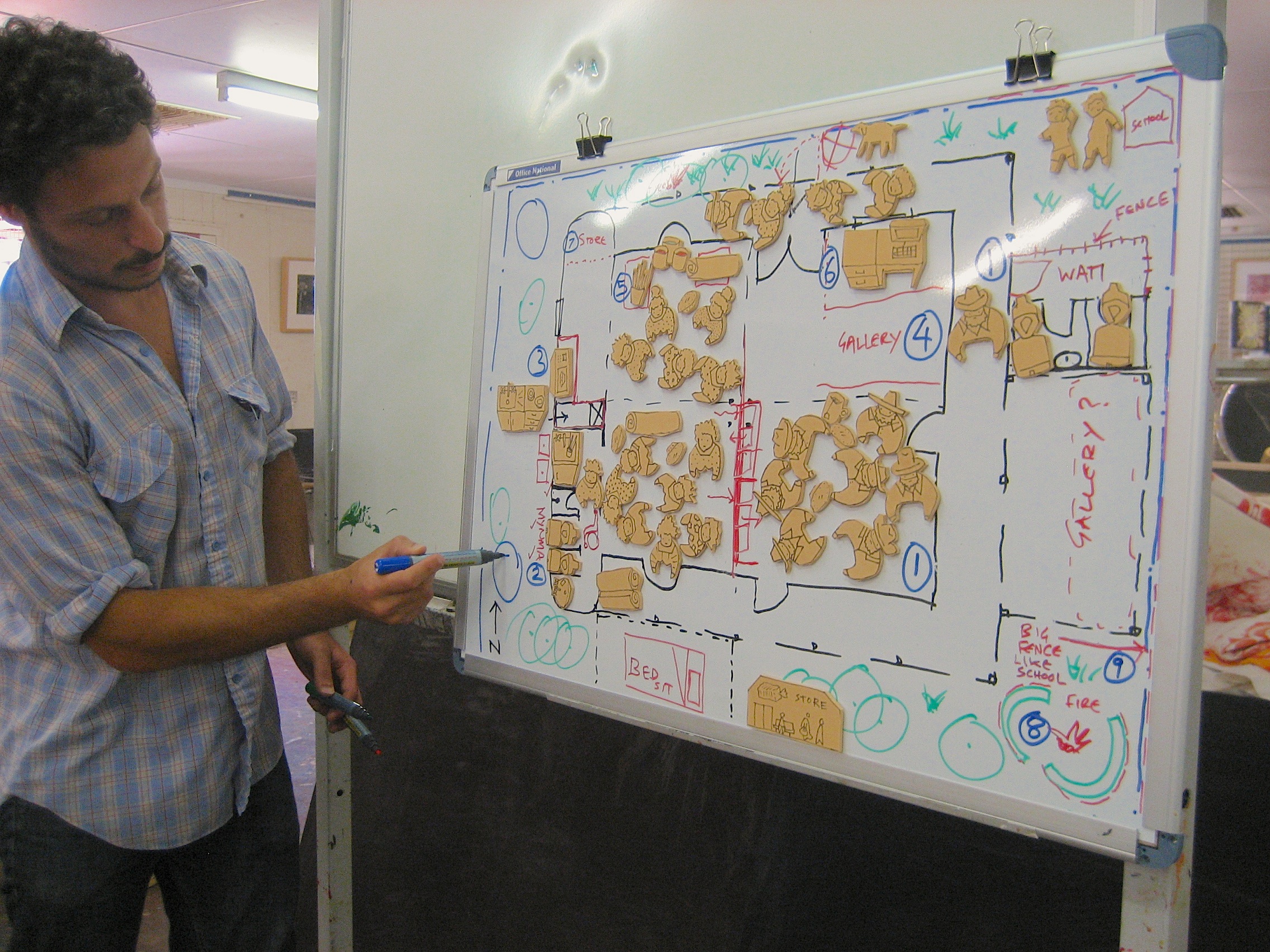 Aṉanguku Arts successfully lobbied for a major APY art centre infrastructure upgrade. As a result, in 2011 we secured $2,840,000 from the Australian Government Department of Regional Australia to upgrade and build new buildings at six locations on the Aṉangu Pitjatjantjara Yankunytjatjara Lands (APY Lands) in the far northwest of South Australia. The purpose of the project was to support the infrastructure needs and the economic growth of art centres on the APY Lands as follows (from east to west):
Iwantja Arts, Iwantja: New men's painting room and refurbishment of art centre
Mimili Maku, Mimili: New men's painting room, new women's painting room, office and wet area
Kaltjiti Arts, Kaltjiti: New men's painting room, re-roofing and refurbishment of existing painting area
Ernabella Arts, Pukatja: New men's painting room, refurbish office, replace services
Tjala Arts, Amata: Archives room
Ninuku Arts, Kalka: New painting room
A further $450,000 from the South Australian Government and $655,000 from the Australian Government was secured to build new art centre staff housing at four locations. This project provided staff housing for a second member of staff at Ninuku Arts, Tjala Arts, and Ernabella Arts and staff housing for the art centre manager at Mimili Maku art centre.
Images courtesy of Adriano Pupilli Architects